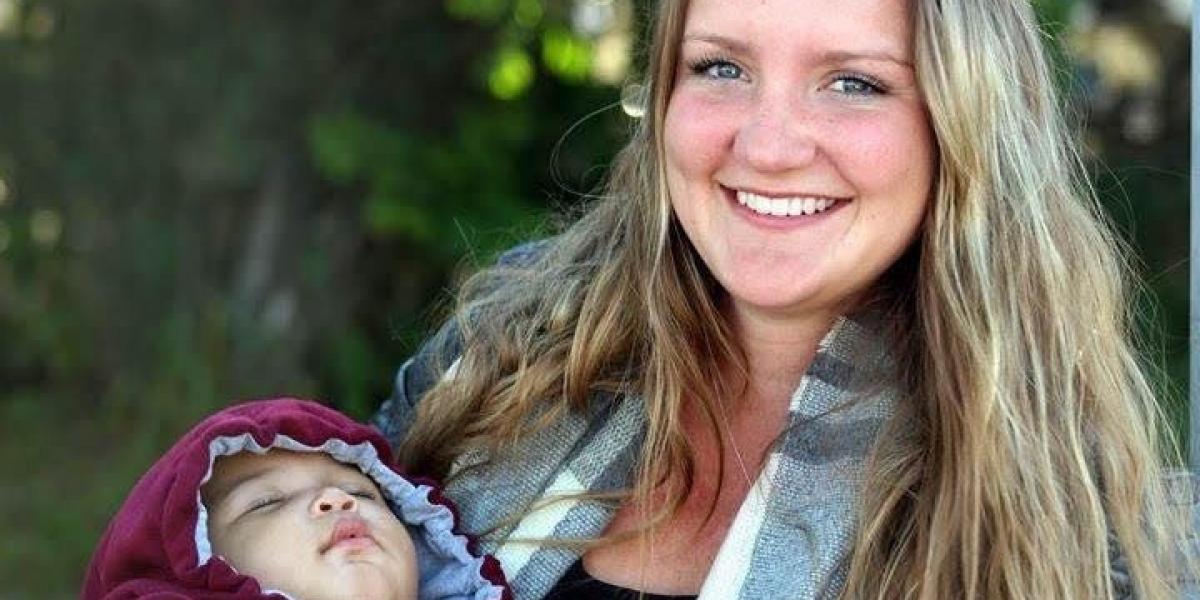 My African Sunrise Experience – An Interview with Zandra Nordström
My African Sunrise Experience – An Interview with Zandra Nordström
African Sunrise is an all-female company based in Cape Town South Africa. They facilitate volunteers and interns and place them with a suitable non-profit organisation. Most of their volunteers and interns are from Sweden, and some of the most popular fields of study or interest are social work and community development.
This week, Outline Business met up with African Sunrise's Zandra Nordström. She'll give us more insight into her role as Intern/Volunteer Coordinator at African Sunrise, as well as discussing her experience of Cape Town.   
Outline: What's your role at African Sunrise?
Zandra: My role at African Sunrise is as the Interns/Volunteers Coordinator. My job is to make sure that the students and the volunteers have a good time at their projects and during their time in Cape Town. My aim is to make all the students/volunteers happy and to make my colleagues job easier.
Outline: Back home in Sweden – are you studying or working? Please also give some details about your course or job –
Zandra: Earlier this year I graduated from my Social Work-education after two years. I've worked with multiple things back in Sweden, but my main job is with kids with special needs, which I love.
Outline: Why did you choose to undertake an internship in Cape Town?
Zandra: Before I graduated as a Social Worker I did my three months internship in Cape Town through African Sunrise. I worked as a social worker at a primary school, at a shelter for abused women and their children and I also helped African Sunrise to take care of a group of Swedish high school students that came to Cape Town to do their four weeks internship at different projects.
I've been to Cape Town four times now, and I really love this place. It has become my second home, and I am extremely thankful towards everyone in this city that has welcomed me.
Outline: Is life in Cape Town / South Africa different to your original expectations?
Zandra: My life in Cape Town is completely different from the life I live in Sweden. Cape Town gives more opportunities to live whichever life you want to live without anyone judging you. Every single person you meet is kind and helpful. The nature is amazing, on the one side you have the mountains, and if you turn around, you have the sea in front of you. Absolutely incredible.
Outline:  What are your long-term plans when you return to Sweden?
Zandra:  I actually don't know what I want to do with my life yet. I have my family, friends and my job in Sweden but I can also imagine a life in Cape Town. To give a helping hand to those who really need it. That is what I want to do.
Outline: What advice do you have for other potential volunteers and interns?
Zandra:  Don't doubt, just go! To come to Cape Town and do volunteering and internship is the best decision I've ever made. You get to learn a lot; not only about other people but also a lot about yourself. There is a lot of different projects that you can choose to volunteer / do your internship at, and it doesn't really matter which project you choose, you WILL learn a lot.
Outline:  What's Your favourite part about working with African Sunrise?
Zandra: There is a lot of good things that come with the work at African Sunrise, but I think that the best part is that I get to meet new amazing people through the job every single day. I meet a lot of great students, I visit a lot of different projects and organizations, and I know that I always have my colleagues just a phone call away.
***
If volunteering or interning in Cape Town with African Sunrise sounds like something you'd like to be part of, contact the team today. And watch this space for more updates from the African Sunrise team.