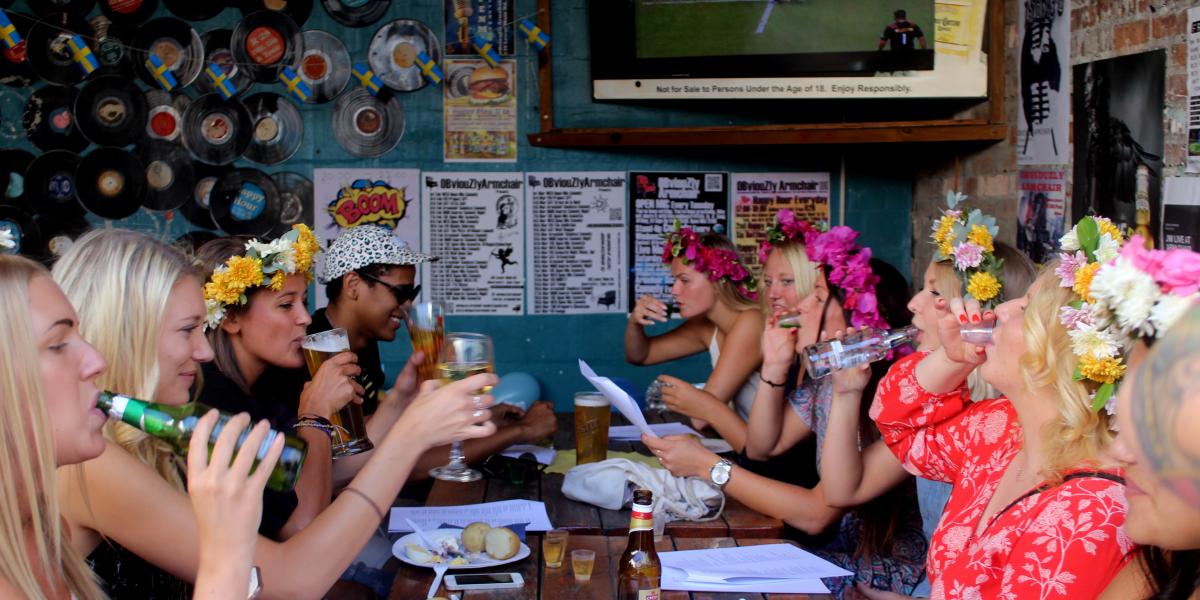 A Short Guide to What's Included in Every Internship, Volunteer and Field Studies Package
A Short Guide to What's Included in Every Internship, Volunteer and Field Studies Package
The African Sunrise team works hard to make sure anyone who is planning on visiting SA to intern, volunteer or undertake field studies understands their package before booking with us.
To us, it's vital that our interns, volunteers and field studies students feel informed and able to contact us with any questions, both prior to and during their stay. That's why we've created this small guide to help clarify what is included in each package, what's not included, and why. This will also highlight some of the day-trip excursions and other activities.
Volunteering, Internship and Field Studies – What's Included –
Accommodation – If you're staying between one and three months, you will room-share with another volunteer or intern. This is included in the price. If you visit for over three months, you'll stay in a single room. It's possible to request a separate room for the duration of your stay, but this may increase the price, in addition to being subject to availability. For larger field studies or volunteer groups – we use our favourite backpackers. Their house has a braai area, big garden and outside space, communal areas and large rooms.
Airport Transfer – we will greet you at the airport and take you back to your accommodation directly from there.
Project Placement – African Sunrise will assess your requirements in detail and will suggest a project based on that information for our Internship and Field Studies packages. This can also include your course tutor to ensure it meets your qualification's requirements. Volunteers will have more scope and choice for placements, but we will undertake the same amount of assessment before anything is confirmed.
Mentor – every person will receive mentorship for their stay with African Sunrise. Interns will work directly with a qualified social worker for every placement. Volunteers and field studies students will have a lead person at their chosen project, but this role doesn't have to be undertaken by a social worker.
Donation to Project – African Sunrise makes a direct contribution to every project we work with on allocation of an intern, volunteer or field studies group.
Introduction Day in Cape Town – the African Sunrise team will take you on an orientation and introduction day as soon as you arrive. We will take you on your first mini-bus taxi trip during orientation. You will also be taken around the suburb of Observatory to get to know the local area, in addition to safety and crime prevention advice.
Registered SA Sim Card – you can use your phone, but it must be unlocked for other sim cards. You may need to consult with your service provider before you leave your country. During your Introduction Day, we will assist you in buying a new sim card for your phone and show you how to use it. We can also help you with a very basic phone to use for the duration of your stay with us if you would like. You can buy the correct plugs and adapters for your laptop or cell phone in any supermarket in Cape Town.
Help with Visa Questions and Papers – For most countries, you do not need a Visa if you are in South Africa from one-to-ninety days. If you are staying for longer than ninety days, we will help you to get the papers you need for the application. The application must be sent to your embassy latest sixty days before you depart. Please contact your embassy as soon as possible for more information about the visa requirements for your country. We will then assist you with anything you need from South Africa to complete your application.
24/7 Contact Person at African Sunrise – our Volunteer Liaison Tania Sincic is the lead person who works with every intern, volunteer and field studies student throughout their stay. Additionally, in instances where she isn't available, the rest of the African Sunrise team will be contactable and ready to assist you.
Cape Point and Penguin Beach Day Tours – we take all our interns, volunteers and field studies students on these tours free of charge. Field studies groups also get the 18 Gangster Museum visit  included in their package, and it's available at a small additional cost to interns and volunteers.
Internships – all interns receive one-to-one mentoring from a qualified social worker who will assess your progress, as well as your theoretical and practical work. Volunteers and field studies students receive mentorship, and we can also assist with your schedule and timetables.
What's Not Included and Why –
Visa Costs

Flights

Travel Insurance

Food

Additional activities – 18 Gangster Museum, Garden Route, Wine Tasting, Hiking
You will need to undertake all the costs for your flights, insurance and any documentation separately. All the accommodation is self-catering, so you will also need to be mindful of factoring in additional funds to cover food and beverages.
There are various additional activities on offer. None of them is compulsory, that's not how we roll. Although we're not a tour operator, we still have contacts with people who provide awesome activities for you to enjoy in your free time. A member of our team will always accompany you for these days out.
African Sunrise – Why Honesty and Transparency are Important –
The reason we started African Sunrise was to create an internship and volunteering company that operated with honesty and integrity. We have witnessed some awful situations where people turn up in South Africa, only to find out their placement isn't suitable or even appropriately organised. And worse – there was zero assistance from their booking company.
To say that this type of practice is unacceptable is an understatement. That's why we believe is complete transparency for the packages and services we offer.
We work hard to make sure that we not only provide the very best internship, volunteering and field studies experiences and placements, but that we are here for offer around the clock assistance. By booking with African Sunrise, you'll have a team of people who care about your welfare, who you are as a person, and what you want to achieve during your stay. We genuinely want you to have a fulfilling and life-changing experience in Cape Town.
If volunteering, field studies or interning in Cape Town with African Sunrise sounds like something you'd like to be part of, contact us today. And watch this space for more updates from the African Sunrise team.