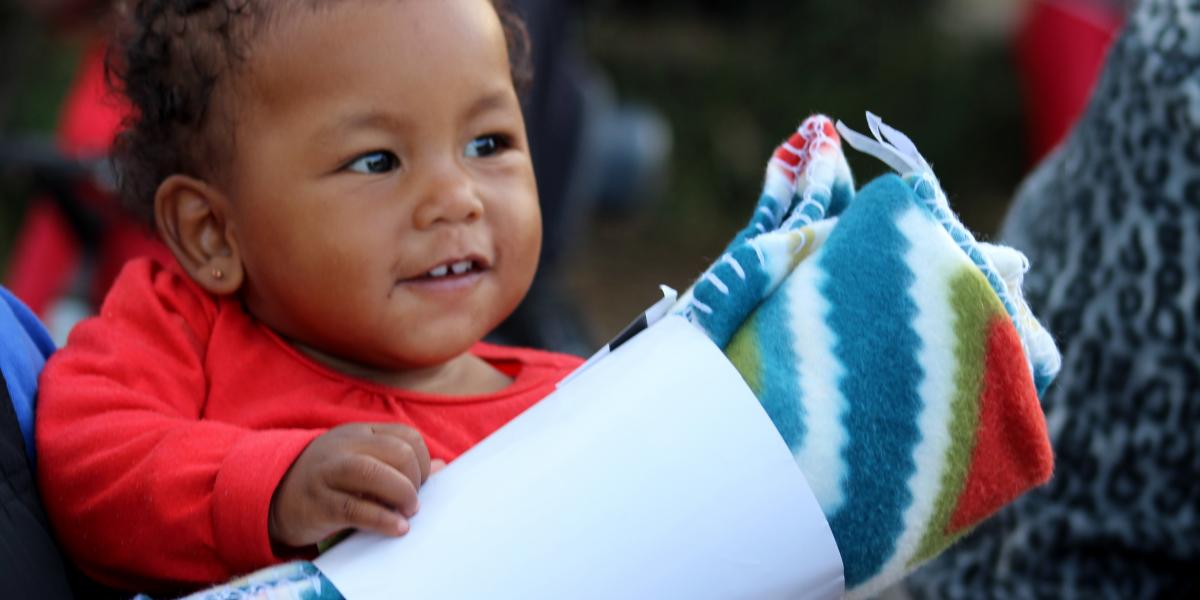 Why Not Swap Fellesferie in Norway for Volunteering in Cape Town this Summer?
Even though we're at the beginning of 2019, you might already be thinking about what your plans are for this summer. You might be planning on renting a summer home in Oslofjord or in Sweden or Denmark with family or friends to relax and unwind. However, like many of our Swedish friends, you can choose something entirely different for fellesferie in 2019. This year, lots of people from Sweden will be trading in their summer holiday to volunteer in Cape Town with African Sunrise, and we'd love to welcome people from Norway as well.
Before we go into more details about what volunteering in South Africa with us emails, let's tell you bit more about who we are. African Sunrise is an all-female company that provides volunteering, internships and field studies opportunities for people from overseas. We all have experience in volunteering and the non-profit sector, and our aim is to create volunteering experiences that make a real difference to the people who need it most. To be straight to the point – we don't see volunteering as a holiday. Although Cape Town is a beautiful city where you'll have lots of fun, we aim to provide you with a meaningful volunteering experience.
Five Reasons to Swap Fellesferie in Norway for Volunteering in Cape Town –
1 – Making a Real Difference – there has been a lot of articles concerning voluntourism and how it doesn't provide any purpose. Unfortunately, volunteering is often lumped in with this type of package, but there are virtually no similarities. A credible volunteering company won't try to sell you a vacation with lots of exertions. They'll give you thorough details about what organisation and project you'll be placed at. The issues and obstacles that NPO faces and how your participation will make a real difference.
2 – Joining the Fight for Equality – this point may initially sound a bit over the top, but at African Sunrise, we believe that the network of NPOs we work with are fighting for equality. To many of Cape Town's most vulnerable children and adults, their organisations are keeping them alive and safe. Their existence and determination to overcome every obstacle that's in their way is proof that equality is something that's worth fighting for. And by volunteering with us in Cape Town, you'll gain a different perspective of inequality. 
3 – Working with an All-Female Company – did we mention that we're an all-female company? While we're not unique in this set-up, we believe that it's an important aspect of who we are as a company. The African Sunrise team is proud to employ women who are in lead roles, where the ability to work as a group as well as autonomously is vital. Now, this isn't to say we don't work with men and would ever exclude our fellow brothers in any way. However, the need for more female leaders in business is something we aim to contribute towards, and we do it well.
4 – Time Off in Cape Town – while we go to lengths to inform would-be volunteers that they're not in Cape Town for a relaxing holiday, there is still plenty of time to enjoy our beautiful city. All our volunteers stay in Observatory, which is often referred to as a bohemian, chilled out suburb just south of the city centre. This is an excellent place to enjoy a drink or go for a meal or just relax in your shared accommodation with other volunteers. Cape Town itself is full of activities and must-visit destinations.
5 – Experiencing the True Meaning of Volunteering – while we do talk a lot about how much work is involved in volunteering, that's not what the true meaning of it is. It's difficult to describe why volunteering is necessary until you've gone through the experiences that far too many people in Cape Town endure daily. For us, the true meaning of volunteering is the feeling that you are part of something that has a purpose and brings joy and hope to people's lives.
More Information About Volunteering in South Africa –
All our projects are hands-on, and you will get to work with children, teenagers, adults or the elderly, depending on your interests. There are fourteen different projects to choose from, which includes a Shelter for abused women and children, a Homeless Outreach programme, Homes of Safety for children, to name a few available.
The volunteering package's costs include your accommodation, airport transfer, project placement and a suitable mentor to guide your volunteering schedule. Our team will take you on a guided tour of Observatory as part of your introduction to Cape Town. Additionally, you'll visit Cape Point and Penguin Beach for a day tour. Every organisation we work with receives payment for their participation, and we also assist them in organising any necessary fundraising campaigns.
The African Sunrise team consists of a director, a volunteer and intern liaison manager and a project manager. Tania Sincic works as our liaison manager and is each volunteer's primary contact person. We are on call 24/7 for any emergencies or general issues. Ululutho Mthana works directly with every project to ensure each placement matches the interests of our volunteers before they arrive. We leave nothing to chance and often have another project is reserve as a contingency. Furthermore, our team will help you with any visa questions and papers if needed.
Zandra Nordström is our volunteer coordinator, and one of her many roles is to liaise with all the volunteers, interns and students for any welfare issues. She is the lead for all high school groups that visit us from Sweden and moves in with them for the duration of their stay in Cape Town. Zandra was previously an intern with African Sunrise, so she has first-hand knowledge and understanding of what this experience is like.
African Sunrise – Our Team is Looking Forward to Welcoming Volunteers from Norway –
For the last two-plus years we've had the privilege of working with volunteers from Sweden, and we're now hoping to welcome lots of new friends from Norway this summer. Although there are vast differences in the levels of service delivery between Norway and South Africa, we believe that it only takes a week to acclimatise to things like African Time.
From working with Swedish volunteers, we believe that there is a perfect Scandinavian set of traits that make them ideal to work in Cape Town. A mix of compassion, strong work ethic, an ability to meet deadlines and a genuine passion for the task at hand is a formidable combination
It isn't easy volunteering in Cape Town – the challenges that lie ahead for potential volunteers is one that requires determination and patience. However, we're 100% confident that Norway has what it takes to rise to the challenge. And we can't wait to meet new Norwegian friends this summer.
If you want to discuss our volunteering programmes in detail, please feel free to contact us. We're always happy to go through our packages thoroughly, ensuring that you understand what our volunteering experience entails.