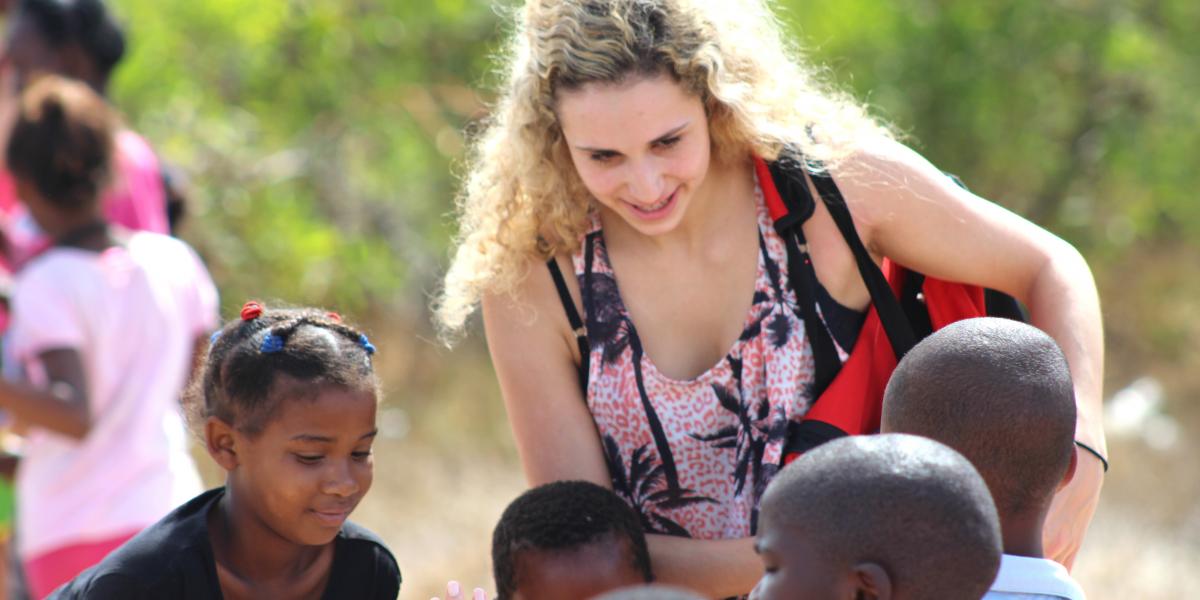 Volunteers from Finland – Do Something Different This Midsummer Holiday
From what we understand about Finland, summertime is a big deal. A season with days of endless sunshine and plenty of festivals, food, drink and good times that stretch throughout June, July and some of August. To be honest, a Finnish summer sounds so tempting we might even come across to join you someday! However, this summer you may be looking to do something different. However, like many of our Swedish friends, you might be looking to do something completely different this summer. The African Sunrise team will be working with lots of people from Sweden who will be volunteering in Cape Town with us, and we'd love to welcome people from Finland as well.
Before we get into more detail about our volunteering packages, we thought we'd start things off with more about our company. African Sunrise is an all-female company that provides volunteering, internships and field studies opportunities for people from overseas. We all have experience in volunteering and the non-profit sector, and our aim is to create volunteering experiences that make a real difference to the people who need it most. To be straight to the point – we don't see volunteering as a holiday. Although Cape Town is a beautiful city where you'll have lots of fun, we aim to provide you with a meaningful volunteering experience. Our team is here to support you throughout your time volunteering with us with around the clock support.
Finland and South Africa – You'll Find Familiar Things While Embracing a Different Culture –
Love of the outdoors – we've heard that Finns feel very connected to nature and will gladly take some time out to walk in the woods. It's no different here in Cape Town, except we tend to trade in the woods for a hike up Table Mountain, or if you're feeling adventurous, Lion's Head. South African's are big outdoors fans, and you'll find plenty of exciting activities to enjoy, as well as more calming walks routes throughout the city and surrounding areas.
It's called a braai over here – we don't barbeque in Cape Town, but it won't take long until you hear one of our country's most famous pastimes mentioned. A braai is part and parcel of being South African culture and heritage, and although it shares some similarities with a barbeque, we take things to the next level here.
The weather is beautiful here during our winter – so if the prospect of trading your endless summer days in for winter sounds ominous, you needn't worry. Cape Town has decent weather all year around, and it's likely you'll see plenty of sun while you're here. Winter is also considered our off-season, but the city is still bustling with activity. It just means it won't be as crowded as it is during our summer months.
Volunteers are a vital part of Cape Town – and by trading in Finland for South Africa this summer, you'll gain something unique and potentially life-changing. We have a very active NPO and NGO sector that struggles under the weight of a lack of resources and funding, but this doesn't deter the amazing organisations we work with.
Cape Town – Volunteering and a Vision of a Society that Works for Everyone –
After working with volunteers, interns and students from Sweden for nearly three years, we like to hear about what people's perceptions of Cape Town and South Africa were before they arrived. As always, the picture painted of our country is often exaggerated or distorted into something that is either inaccurate or in some cases, dishonest.
The truth is, South Africa is a young democracy which is still finding its feet. Apartheid was an ugly period in the country's history. And although it officially ended in 1994, a lot of people continue to suffer the consequences of its legacy. That's where Cape Town's network of NPOs and NGOs makes a huge difference.
The volunteers and interns that African Sunrise works with become a vital cog in this safety net. Collectively, we work with the people that society abused, cast aside and tried to forget about. We refuse to forget about them. We're here to some of our society's most vulnerable adults and children to make sure that they receive the fundamental human rights they deserve.
To some, it might seem like an insurmountable task to work towards a more equal society, but that's not how the African Sunrise team looks at it. With every positive action, we take a step forward together.
Summer 2019 – Trade in Midsummer for South Africa for the Volunteering Experience You'll Never Forget –
Although there are significant differences in the levels of service delivery between Finland and South Africa, we believe that it only takes a week to acclimatise to things like African Time. From working with Swedish volunteers, we think that there is a perfect Scandinavian set of traits that make them ideal for working in Cape Town. A mix of compassion, strong work ethic, an ability to meet deadlines and a genuine passion for the task at hand is a formidable combination
It isn't easy volunteering in Cape Town – the challenges that lie ahead for potential volunteers is one that requires determination and patience. However, we're 100% confident that Finland has what it takes to rise to the challenge. We can guarantee one thing – you'll experience something completely different when you trade in Midsummer for Cape Town, and we can't wait to meet new Finnish friends this summer.
If you want to discuss our volunteering programmes in detail, please feel free to contact us. We're always happy to go through our packages thoroughly, ensuring that you understand what our volunteering experience entails.