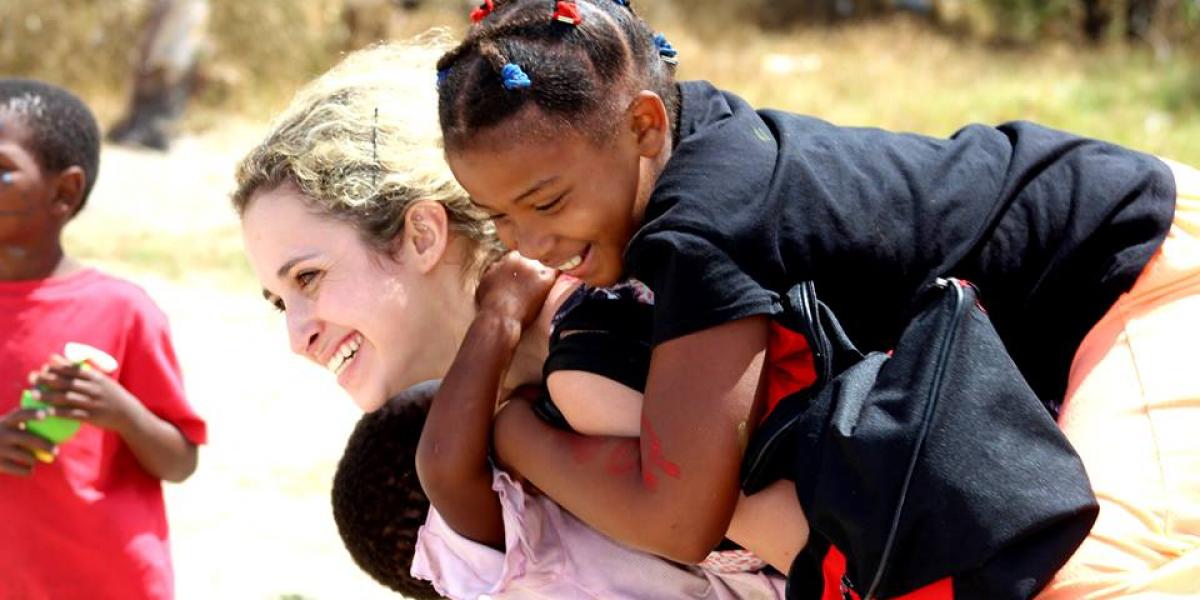 Trading in the Summer House in Denmark for Volunteering in Cape Town
It's hard to believe that we're now entering the second quarter of 2019 already and summer is nearly here. And we've been informed by our Swedish friends that everyone in Denmark and the other Nordic countries are thinking and planning all things summer. Due to our connections with Scandinavia via Sweden we've read up a lot about Denmark and understand that a lot of Danes enjoy spending time during summer taking adventures on the Danish Islands. We're going to suggest something different for this summer – why not join us in South Africa to volunteer?
Before we go into more detail about our volunteering packages, here's some information about who we are and what our company's ethos is. African Sunrise is an all-female company that provides volunteering, internships and field studies opportunities for people from overseas. We all have experience in volunteering in the non-profit sector, and we aim to create volunteering experiences that make a real difference to the people who need it most.
To be straight to the point – we don't see volunteering as a holiday. Although Cape Town is a beautiful city where you'll have lots of fun, we aim to provide you with a meaningful volunteering experience. Our team is here to support you throughout your time volunteering with us with around the clock support.
Denmark & South Africa – We Have Some Similar Tastes Done Slightly Differently –
At African Sunrise we like to look at life in ways that are inclusive to everyone. And it's our belief that while Denmark and South Africa are vastly different countries in some respects, it's just as true that we all share a lot in common as well. We like to celebrate our different cultures and heritage while embracing what connects us as human beings.
Beaches and Sunshine – Denmark looks like it has some stunning beaches and we've heard that the Nordic summer months are the extreme opposite of cold weather and snow that people might expect. However, Cape Town has some amazing beaches and beautiful coastal hotspots. Sunshine? We have lots to go around, so remember your sunscreen. Although our winter months are milder, South Africa is a warm country throughout the year. That means we have a close connection to nature and lots of outdoor activities at our disposal.
Watersports and the Great Outdoors – Cape Town's beaches are world-renowned, and this comes with lots of things to do instead of sunbathing, although there is plenty of opportunity for that as well. Watersports and other high-octane pursuits are a common sight, especially on the Atlantic Coast. If you can name it, it happens here. Whether you prefer surfing or windsurfing, no matter what your level of expertise, you'll find it in Cape Town. And there are plenty of things to do mid-air and up mountains here, if you like hiking or skydiving. There is even shark cage diving – not advised for people who have watched Jaws more than once.
Enjoying Nightlife – The Danes sound like a fun collective of people and nightlife often comes up as a favourite pastime. Capetonians are also fond of making a weekend of it, and we have a lot of pubs, bars, nightclubs and even a casino. Cape Town also has a number of large stadiums where you can watch live sporting events and music gigs to enjoy all year around. If you prefer to watch a film or catch a show, there are cinemas and theatres spread throughout the city and province. It's worth checking the Labia Theatre in the city centre, which is our local independent cinema.
The Weather is Slightly Better Here – of course, the Danish summer might give our winter a bit of a competition, but this is a generally true statement.
More About Volunteering and Why You Should Pick Cape Town This Summer – 
Volunteering entails a lot of aspects that are sometimes not apparent at first. Everyone has preconceptions about things before we experience them. A lot of people watch or read about South Africa in the news and have a mixed idea about our country. We guarantee that volunteering will challenge your perceptions of South Africa, in addition to putting your limits to the test.
Volunteering takes character, personal strength, compassion and emotional intelligence. The fact that you want to volunteer your time to help other people speaks volumes about who you are. Crucially, you will get an opportunity to spend time away from your home in Denmark which can enable further personal growth.
Volunteering is an excellent achievement to put onto your CV or LinkedIn profile and will put you in a favourable position for job interviews or further studying. Many of the Swedish people that volunteer with us return as part of their university course to undertake an internship. They all state that their time spent volunteering was the perfect preparation for their internship or field studies.
All our volunteers make a real difference in an active NPO and NGO network that is able to continue to provide vital services to some of Cape Town's most vulnerable children and adults. And we promise that you'll return to Denmark richer for the experience and memories you create during your stay in Cape Town.
Trade Denmark for South Africa – a Different Way to Spend Your Summer Holidays –
Although spending summer with family and friends in Denmark could be amazing, you've probably done it before. Volunteering is highly likely to be something different from the usual Danish summer vacation. Things do work differently in South Africa and it takes will power and determination to do volunteering properly.
It isn't a holiday and shouldn't be mistaken for voluntourism, which is something our company would never offer. You can read about the differences between volunteering and voluntourism here. Volunteering with African Sunrise will bring out the best in you, but it's not without obstacles and challenges. However, like many of our past volunteers, we're confident that you will build a strong relationship with the organisation we place you with. In fact, many former volunteers become ambassadors for their project by fundraising for them during their volunteering visit and when they return home.
The African Sunrise team is eagerly anticipating meeting some new Danish volunteering friends this summer. We know that you have what it takes and please feel free to contact us directly to ask any questions or to inquire about our volunteering packages.
We post regularly on our website, but you can also read our blogs on our Blogger page here.