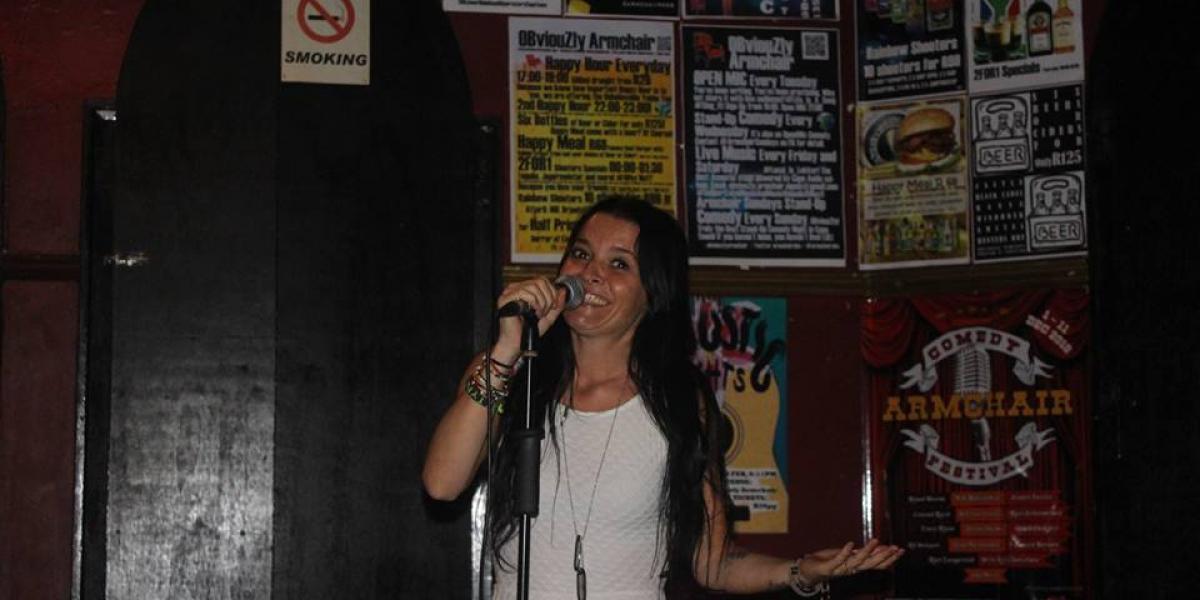 Sunday Nights in Observatory
by CJ ARMSTRONG, DIRECTOR

Sunday Nights - you've spent the weekend exploring the beautiful Cape Town area, and you need to chill and spend a relaxing evening at home before the start of your week at your internship or volunteer placement. Not keen on spending a night in? Why not walk to Obviously Armchair on Lower Main Road in Observatory, where you'll often find us! Sunday nights are the perfect night to watch a Comedy Show, by fantastic South African Comedians (and often some guests, including from Sweden!). You can have something to eat and a few drinks beforehand in the outside area, and then head in for the best laugh you'll have in a while!

Armchair has more than just amazing comedy, they have Open Mic nights, and nights for up and coming comedians - so if you want to play an instrument and sing a bit, or tell some jokes, you can do that :-)  The people at Armchair are wonderful, and have hosted comedy night fundraisers for both African Sunrise fundraising events, and also Breaking Bread Community Development (Soup Sessions) fundraisers - we're especially fond of our favourite comedian - Gino Fernandez. South African Comedy will end up teaching you a lot about the different cultures here too, in a fun way.

We also had a group of interns that held a Swedish Midsummer Event at Armchair - check out our gallery section for pictures of that - all of us South Africans got to take part which was great! They've also assisted in our Sanitary Pad drives which helped us collect sanitary pads for highschools in the rural areas.

Observatory is full of lovely little places to explore, and it's a perfect place to spend your Sunday evenings - there is also Stones, which has pool tables, and great music so you can have a few drinks and socialise. During the day there are some wonderful little coffee shops along Lower Main Road - most with wifi so you can sit there as long as you want to! A personal favourite is called That Place in Obs, where the entire shop is covered in books! You can sit there and read, or buy the books to take home (they're all second-hand), you can do some work using their wifi, and have the most amazing coffee, fresh fruit juices, cakes and other great food. It's worth checking out!

So, if you're up for a drink and a laugh, head to Armchair Comedy on Lower Main Road.