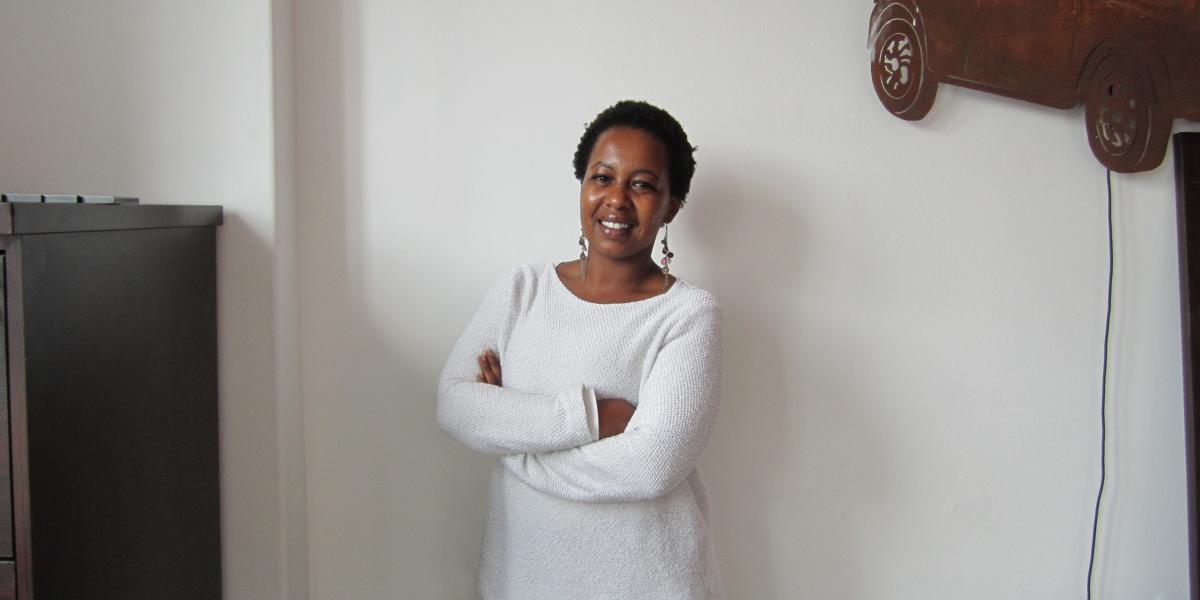 Leading Woman in our Community – an interview Mutoni Kaitakirwa, Obs Realty
The African Sunrise team are always looking for new ways to help raise awareness of important issues in our community, both locally and beyond. In this article, we are continuing our series of blogs on Women in Business. As an all-female company, we feel it's appropriate to help other women be recognised for their achievements.
The lady who we have selected to be our Women in Business ambassador this week – Mutoni Kaitakirwa, Obs Realty.
What's Your Role at Obs Realty?
I am a full-time estate agent with Obs Realty. I focus mainly on commercial letting in the Observatory/Woodstock area, as well as manage residential and commercial units in the area.
Can you give us a brief insight into Obs Realty and what makes you different from other letting agencies?
Obs Realty is a small, dedicated team that strives to be area experts in the Observatory/Woodstock area. We are a small brokerage and pride ourselves in giving a more personalized service. We don't chase deals at Obs Realty, we focus on providing a service, and maintain high levels of honesty and dedication.
What made you choose to work in the housing market?
My past experience has been in the commercial market. I chose to move to Obs Realty over a year ago in order to gain more experience in the housing market. Working with residential property has been a very different experience to the commercial market. There are more emotions involved, as finding a place to live can be quite an emotional experience. Obs Realty is heavily involved in the student housing market, and I found this to be the most interesting area as not so long ago I was a student myself. I have really enjoyed learning about the student housing model and the returns it offers investors.
What unique challenges do women in business face?
I feel the biggest challenge women face in the industry is the lack of opportunities or the lack of representation in the workplace. If I look at my own experience, for example, I have rarely worked with women in the companies I have worked for. The workplace is dominated by male bodies. And if it's not the workplace being dominated, then it is the work environment. Often clients, who are generally male, will not take me seriously, or question my knowledge. Once when I worked with a male partner, I was often thought of as his PA, or questions would constantly be directed to him despite the questions being answered by myself. Women need employers to make more of an effort to attract female members to their workforces. The biggest challenge I feel is a lack of female mentors in business; we need to see other women succeed in order to motivate us.
Do you feel that there is enough support from local and national government to assist women in business?
Not enough is being done by local and national government. I cannot speak for other industries, but in the property industry, I feel that there are minimal interventions. Government needs to create incentives for companies to hire more female employees. Government needs to provide more educational support, scholarships and so forth to encourage more women to join the industry. I feel that the private sector provides more support than government, which is encouraging to see as the private sector is starting to employ more females.
Do you feel like they do enough to support women in general?
Not enough is being done; I definitely think there is more they can do. The biggest support needed is in education, which the government is doing, but in my opinion, not enough. We need more scholarships, more internships and training opportunities. Legislation has been great in supporting women in the workplace, especially in terms of maternity leave, sexual harassment and so forth. More, however, is needed in terms of guaranteeing fair wages for women versus men, and in career development in the workplace which is often more in favour of males.
Are there any tips for other young women who want to follow in her footsteps?
The most important tip I can give is to not let oneself be overshadowed by males in the workplace. Always make sure to have your voice heard, don't be afraid of offending or stepping on toes. Be tough, no matter how much it scares you. If need be, fake it till you make it. Do things to make you feel more confident. For me, this meant improving my posture, speaking louder, and dressing more professional. These little interventions created an illusion of confidence in myself, which helped to develop the real thing. Always be willing to learn, to fail, and get back up. Believe in yourself always.
***
The African Sunrise team would like to thank Mutoni for her time speaking to us about her role at Obs Realty. It's crucial that women like Mutoni continue to make their impression felt in their chosen industry. Her experience and perspective provide us all with a true and sometimes inconvenient truth that woman is still not receiving equal rights to opportunities in business. However, her story also details how she is part of the positive drive towards a more equal society. And we believe that Mutoni serves as an excellent example of being the change you want to see in the world.
The African Sunrise team are working with Obs Realty, and we use their accommodation for our long-term interns. If you want more information on their company and any available properties, contact Mutoni directly.
If you would like to know more about interning or volunteering with Breaking Bread, please contact us today. And watch this space for more updates from the African Sunrise team.