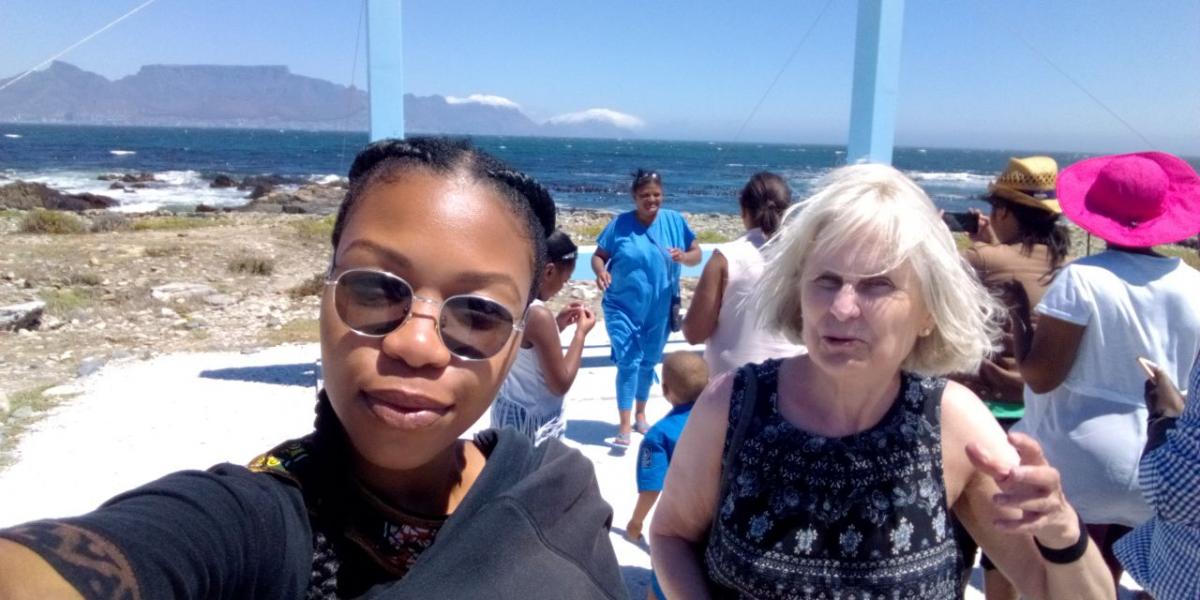 On THE Island....with Annica
BY LUTHO MTHANA, PROJECT LIASON

Robben Island- Growing up, I knew it as the prison on water; where no prisoner could escape.

After a decade and some years, I am on the grounds of this prison. I cannot help but imagine and feel the pain, isolation and hurt felt by the people who were imprisoned and Azanian children at large.

On a lighter note; we had an amazing bus tour guide. She spoke with feel (If there is such a thing, hahaha). Her name is Wendy Duma. Big ups to you girl.
It is not known by many that the Island is filled with so much history. What we are aware of, (which is the prison) is only the surface of what Robben Island has. I will not dwell on the amazing attractions that the Island has (otherwise I will be spoiling it for those who haven't visited it L ).

I wish you could hear from Annica how her experience was. When I asked her while chilling on the Nelson Mandela Gateway stairs, she mentioned that she had a great and memorable time time, for real.

Oh, did I mention that Annica and I befriended the former prisoner tour guide, Lulamile Zozo Madolo? Yep, we did, he even said he will never forget us. Yeeey Annica! We made an impression.

Where ever you go, always leave a positive mark J.