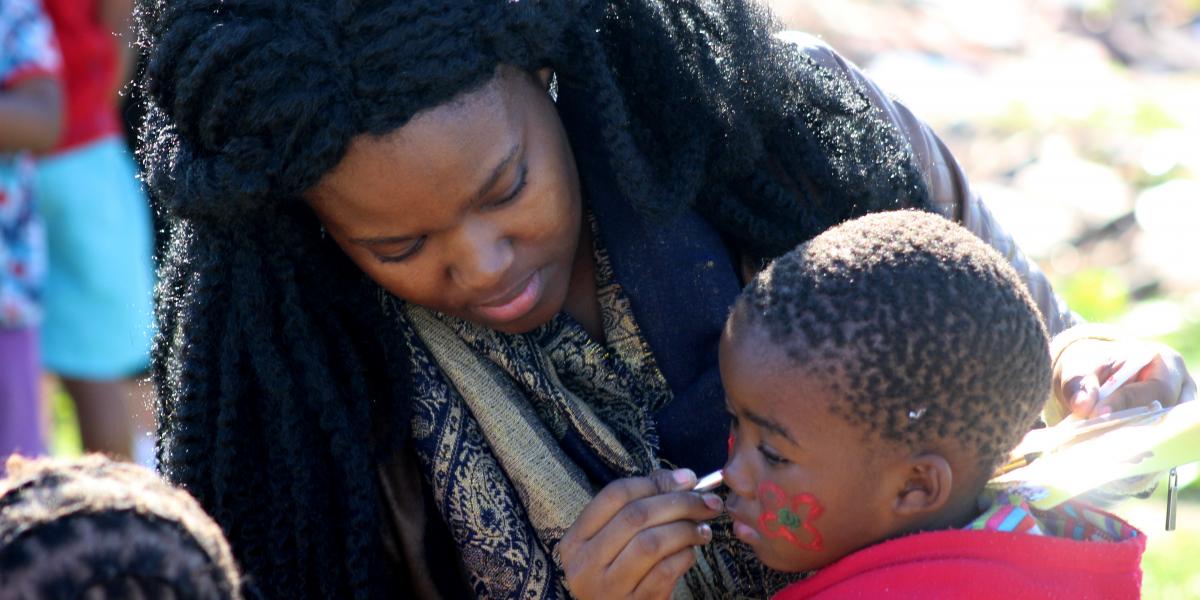 Interns and Volunteers – Building a Better Future for our Children
African Sunrise works with a variety of NPOs and organisations in Cape Town; each one has its own primary care focus. And we're proud to be involved with many worthy and amazing projects that work with children in Cape Town. For some children, these organisations offer them hope and a chance for a fulfilling life. That's why we always enjoy placing our volunteers and interns with them.
Like any major city, Cape Town has some obstacles to overcome when dealing with our city's most vulnerable citizens. And this extends to our infants, children and young adults. While we could discuss the shortcomings at length, it's our experience that it's better to look at the positive action that is being taken every day. What's more – you could be part of building a better future for Cape Town's children by volunteering or interning with African Sunrise.
Volunteering and Working with Children –
African Sunrise has a number of organisations we work with that are dedicated to the care of infants, children and young adults. One type of institution that many volunteers and interns are less familiar with is called Homes of Safety. For reasons of anonymity, we don't usually publish the name of the homes due to the nature of their work, and we never post the children's name or faces. These homes are places where children are placed to separate them from high levels of dysfunction and potentially abusive situations.
The idea is to create a safe space where the children can stay for a period while their home situation can be assessed. The role that our volunteers play is to assist each organisation with the children's activities. Additionally, the organisation may have some basic tasks they need assistance with. You will also be able to work alongside any interns and the social work that operates at the project.
As a volunteer at a Home of Safety, you'll be planning and carrying out daily activities with the children. Some of it will be educational and sports-related, but there will also be plenty of opportunities to have fun and play with the children. You'll be given opportunities to create and run your own workshops and plan things like sports and activity days.
In addition to the Homes of Safety we work with, African Sunrise places volunteers at children's hospitals, shelters for abused women and children, and specific projects for street children. We work with a local children's hospital that cares for severely and sometimes terminally ill infants and children. The duties that volunteers often undertake at this organisation are assisting with nappy changes and helping look after the infants.
There is a strong emphasis on reading and playing with the children to give them as much attention and care as possible. Furthermore, you'll be helping to prepare meals and taking responsibility for their feeding schedule. Although some of the children have limitations as to the physical activities, it is still possible to plan activity days.
Internships and Project Placements –
There are two main differences between volunteering and an internship placement at a Home of Safety and the other children's projects. The first is the period of placement, and the second is the level of access given to social working information and therapeutic process.
Many of our interns will have a specific type of project they need to work with, and each placement we secure comes with a one-to-one mentorship with a fully qualified social worker. You'll be given access to the folders for each child, with their background and current family situation.
Before you travel to South Africa, we will liaise with you and your university tutor to agree on what your assignment structure will be. You'll be expected to undertake study and assignment work when you're not at your project. Your mentor will assist you with any of the practical assignments and will provide regular reports to your tutor.
As you work with your chosen project, you'll then be able to create your own workshops and activity days at a more involved level. With an emphasis on dealing with trauma, you'll be undertaking regular counselling sessions with the children.
Many of the same duties and responsibilities also apply to the interns who work at the children's hospital project, with an additional aspect where you can work with the families of the infants and children. Your duties will include assisting the social worker in arranging care plans for every child and their parents or guardians. 
African Sunrise – We're Committed to Improving the Lives of Cape Town's Children –
Choosing to volunteer or intern at one of Cape Town's children's projects can be difficult. It will challenge your skills, application, and it can be very emotional. You'll be working with children of all ages who have already lived through trauma and abuse. However, without exception, every single person we've placed at one of our projects find it to be one of the most rewarding experiences of their lives.
Many volunteers and interns fundraise for their project and kids for things like special days out. Some have raised funds to undertake renovations of the property where their project is based or have run unique artistic workshops to offer the children something different.
By the end of your placement, you'll have made many new little friends and gained invaluable perspective into the challenges, and positive role NPOs have in Cape Town. You won't just be assisting an organisation with daily duties. Every African Sunrise volunteer and intern makes a real contribution to our progress towards a more equal society.
If you think you're up for the challenge of working with one of Cape Town's children's projects, contact us today. We have various placements available, and we're 100% confident that you'll have an experience of a lifetime.