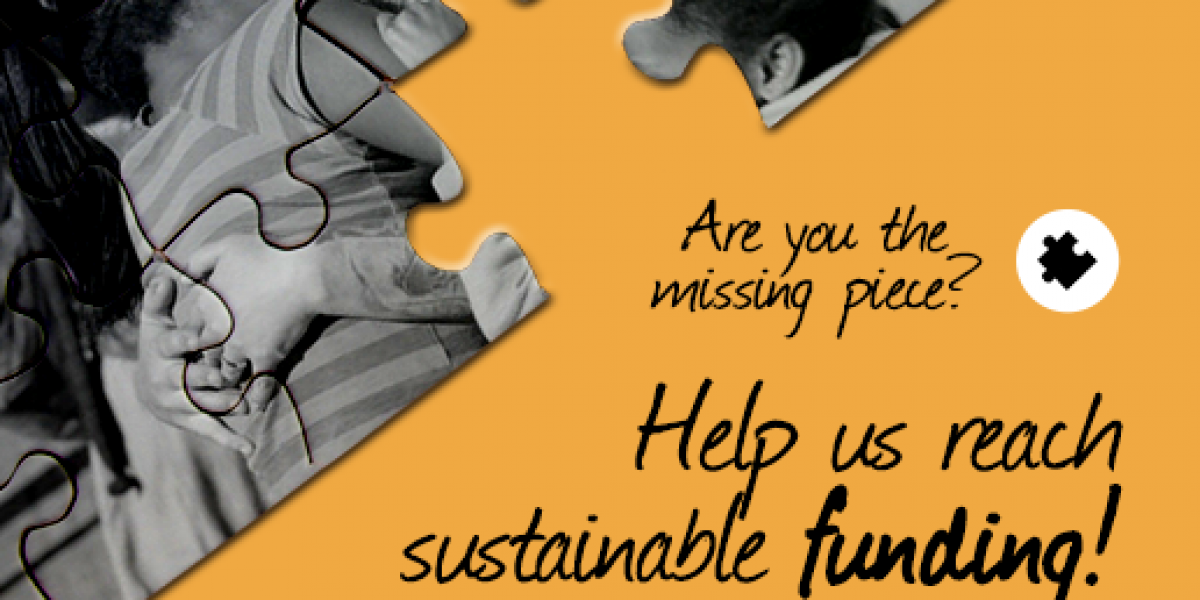 Breaking Bread – We're Now Part of their Sustainable Funding Initiative
Last week, our friends at Breaking Bread launched their latest funding initiative – Pieces of the Funding Puzzle. They aim to invite businesses and individuals to donate an amount to them monthly to cover their monthly outgoings. Sustainable funding isn't easy to secure, and this is their first step into the process of securing regular funds.
When Breaking Bread invited us to be part of their new initiative, we were on board straight away. African Sunrise places volunteers and interns with Breaking Bread, and we know the hard work and dedication they put into their organisation. We hope that more companies and people in Cape Town and further afield will join us to become a Breaking Bread sponsor.
Breaking Bread and Sustainable Funding –
Previously, Breaking Bread used crowdfunding campaigns to cover their expenses. When we spoke to them about their new initiative, they said that donor fatigue was a reality, and it was becoming difficult to reach their campaign targets. In fact, when a crowdfunding campaign was live, it had to be the only focus, which made it difficult to spend time looking at more sustainable funding options.
To ensure that they are able to continue their work in our community, it was clear that they needed a new approach. That's where the idea for their latest funding initiative came from. They required a sustainable level of funding that didn't rely on time-consuming crowdfunding campaigns. And to do this, they would actively seek our sponsors to pledge a monthly donation.
Rather than ask for larger donations from a small number of businesses or individuals, the idea is that a lot of smaller donations would attain the necessary level of funding to cover their overheads.
A Collective of Many to Make Positive Progress –
The African Sunrise team works with many organisations in Cape Town, and we understand the issues around funding and securing funding. Applications from local or national government departments can take time to complete and submit, which can be met with delays and negative responses. And a majority of corporations either have strict criteria for who they fund, or they already sponsor an NPO.
Essentially, we all would like to do our part to help our community and donating to an NPO is an excellent way to do it. Not everyone has the time to volunteer at an organisation or deliver food and other donations.
When it comes to crowdfunding, we also understand things from the public's perspective. It's not always possible for people to donate to every crowdfunding campaign that's launched, however much we respect and route for our favourite organisation.
Rather than ask for larger, once-off donations – Breaking Bread are inviting people to pledge a manageable amount every month. No amount 's too high or low, it should just be something your company, or you can afford. The main thing is to try and get lots of people to pledge monthly as a collective.
What They Offer in Return for Your Pledge –
You won't be donating as such – your monthly pledge will receive a service in return. Breaking Bread will provide 18A certificates, written recommendations, and other publicity and related opportunities for your business. It's also possible to discuss alternative services with them – they're open to alternative options when we consider the details of this initiative with you.
Every business is expected to give back to charitable or community organisations. Larger companies adhere to the corporate social responsibility guidance. However, it can be tricky to begin working with organisations if you haven't done so before. That's another aspect of how our initiative can assist your company. It's affordable, and the Breaking Bread team will guide you through the process.
Their director Martyn is a copywriter and will happily tailor your recommendation to your needs. A written recommendation on your resume and LinkedIn page will raise your profile for potential new employers or business partners. And when they have a manageable level of funding, they intend on creating a new page on their website to host their sponsor's logos and contact information.
African Sunrise – Join Our Company and Become a Part of Breaking Bread's Sustainable Funding –
African Sunrise and Outline Business are now proud to call ourselves participants in Breaking Bread's sustainable funding initiative. We aren't sending over a larger amount, but with more people joining us, it will go a long way.
Breaking Bread do a lot of amazing work in the Salt River and Observatory community and we want them to continue. For a nominal monthly donation, you can help them achieve their short-term goal of covering their current overheads.
From spending time with them, we know that they have bigger plans for the future. To get there, they need sustainable funding now to ensure their current Feeding Programme, and outreach work in the community can continue.
If you would more details about this initiative, contact Breaking Bread or African Sunrise directly today.