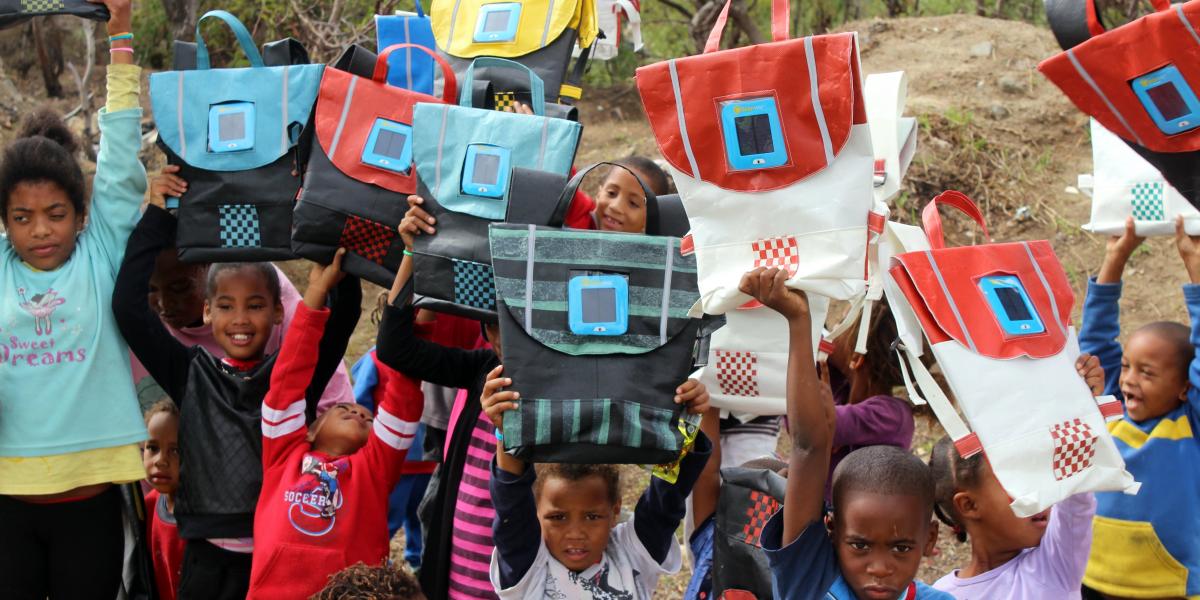 Be a Gamechanger – Become a Backabuddy Champion
Be a Gamechanger – Become a Backabuddy ChampionBackabuddy is a crowdfunding platform that's aim is to benefit community organisations and charitable campaigns.
They've raised a collective amount of R 63, 063, 525, which has made a huge difference to the organisations and individuals who run the campaigns.
Backabuddy
is the link the connects people who want to make a difference with the people and NPOs who are actively working towards change in our communities.
The
African Sunrise
team's approach differs from other
volunteering
companies. We all spend a lot of time with the organisations we work, offering assistance wherever we can. That's because we all have backgrounds in the NPO sector or have spent time volunteering. We understand how difficult it can be to setup and run an organisation. Funding is a crucial element for an NPO's success, and that's why we are big fans of Backabuddy.
What is a Backabuddy Champion? –
Have you ever wanted to be more involved with an organisation you love, but you're not sure where to begin? A lot of our volunteers and interns create their own fundraising drives for the NPOs they work with, and we always encourage them to use
Backabuddy
wherever possible. One of the features on the
Backabuddy
website gives you the ability to create your very own fundraising campaign that links directly to your favourite NPO's Backabuddy page.
Becoming a
Backabuddy Champion
is an excellent way to help raise funds for your chosen organisation or charity on your own terms. You'll have the complete support of the organisation, who will supply you with any information about the organisation you need to publicise your campaign. The process is straightforward and the
Backabuddy team
are very easy to work with, should any issues arise.
This vital and innovative platform can bridge the gap between the desire to make a difference, to being able to do so in an easy way. People are already using the Backabuddy Champion platform in some creative and alternative approaches. You can hike Mount Everest, swim with sharks, or climb Table Mountain every day for the whole of 2018! So, if you're already a person who likes a challenge, why not do your next one on behalf of the deserving organisation of your choice?
At the moment, smaller organisations struggle to be heard above the crowd online due to marketing budgets and increased emphasis made by social media providers to rake in funds. This is where being a Backabuddy Champion could make all the difference.
If you or someone you know is a social media influencer and/or has a large following, they would be an ideal candidate for the Backabuddy Champion platform. Is vital to not only raise funds for NPOs and other organisations. It's just as important to promote and raise awareness for who they are, and the excellent work they do.
African Sunrise and Our Past Fundraisers –
CJ and Tania were members of a collective group called
Driving Spirit
, and in 2015 they launched a crowdfunding campaign via Backabuddy's sibling crowdfunding platform,
Thundafund
. Their aim was to fund and build a kindergarten in the Olieboom Annex of the Philippi Township in Cape Town. They raised
R 57, 000
in total and the kindergarten has been open since June 2015.
The R 57, 000 which was enough for the basic construction, and our director CJ then enlisted the help of
OMSFIN
to donate the rest of the materials. The
Expresso Show
was then contacted via their friend Tessa James, who donated a jungle gym set.
The
African Sunrise
team have undertaken several fundraisers, covering everything from sanitary pad drives to repurpose schoolbags and gumboots for the Philippi Township. You can see a list of our previous fundraisers here.
We use
Backabuddy
because of its dedication to good causes. It's easy to see how each campaign is doing via the barometer, and the Champion system makes it possible to link as many people who are willing to your NPO as possible.
African Sunrise – Creating Meaningful Volunteering and Internship Experiences –
African Sunrise's
goal is to create meaningful volunteering and internship experiences, and this can only be done by working closely with our partner NPOs. It's crucial that we place each person with the right organisation for their needs, and this requires a lot of work on our part.
For us, it's vital that we promote what we believe in whenever we can. This is who we are as people – we want to make a positive change, both in the volunteering sector and the network of NPOs that provide much-needed services to hundreds of people every day. Society is not equal, and although progress is being made, there is a long way to go.
African Sunrise
is part of this positive move towards an equal society, not just in Cape Town, but all over South Africa and the continent. Genuine change can only happen when the participants speak and live their truth.
Our truth is simple – we can only create meaningful experiences by being involved in the process 100%.
If volunteering in Cape Town with
African Sunrise
sounds like something you'd like to be part of,
contact us
today. And once you're signed up with us, you can consider becoming a Backabuddy Champion for your chosen NPO.